Glow, 2019
Mixxxtress By Dommestic Goddess, 2017
Spread, 2017
Deeper Than Skin, 2016 (Front)
Deeper Than Skin, 2016 (Back)
Smile, Baby! 2017
Mixed Messages, 2017 (Detail)
Pure, 2016 (Detail)
Glitter, Copper Glass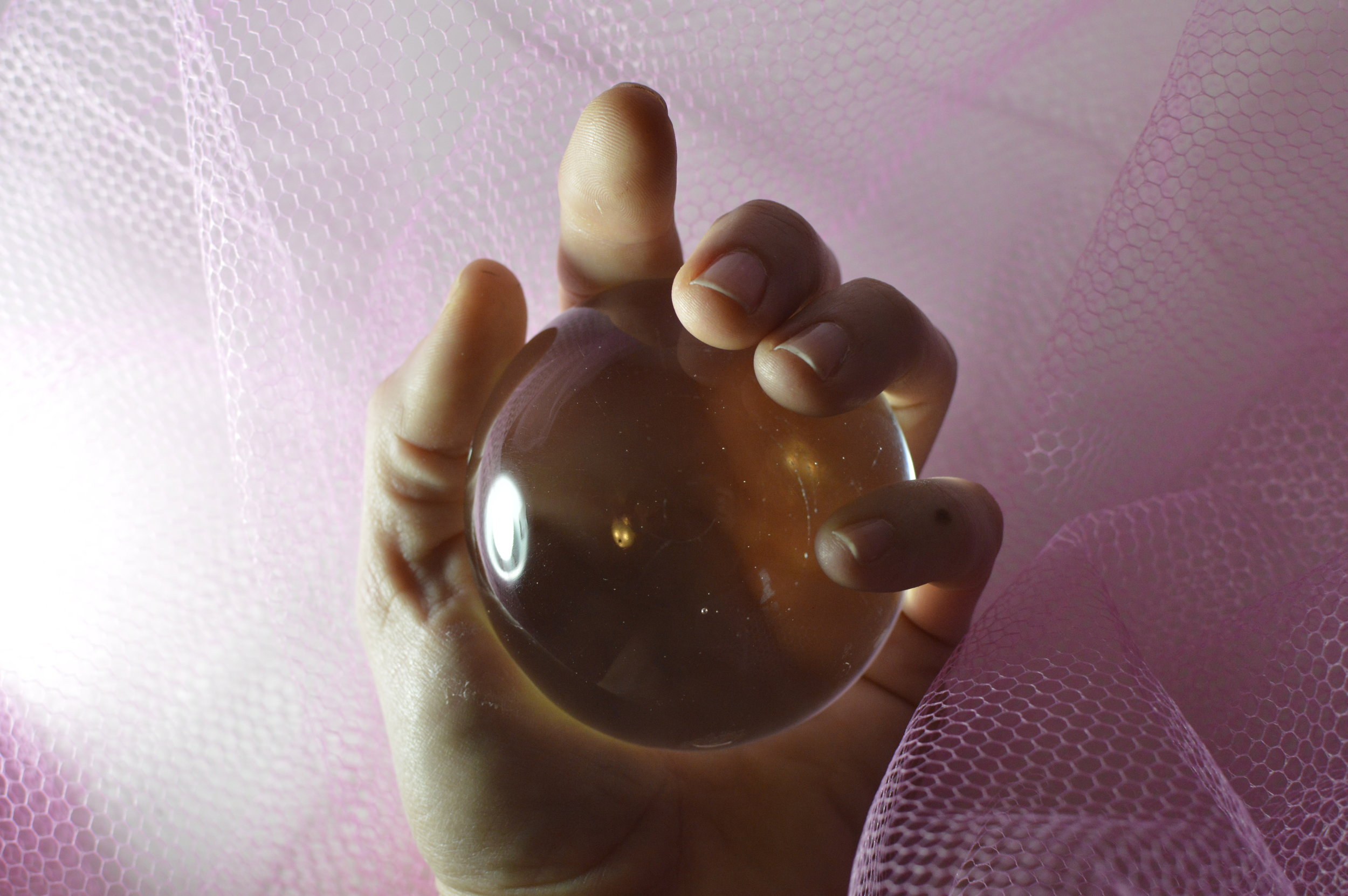 Tulle, Skin, Glass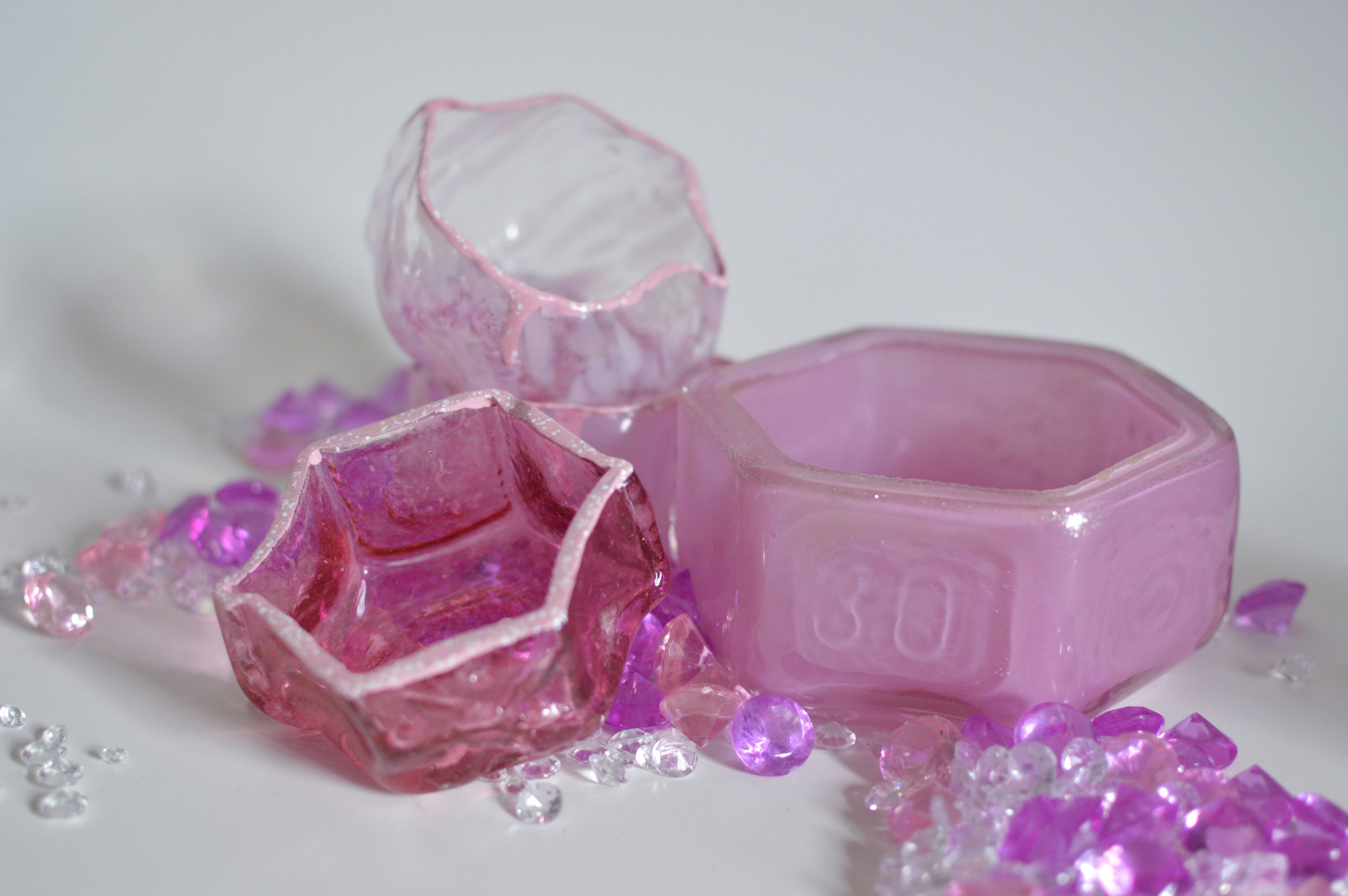 Power Plants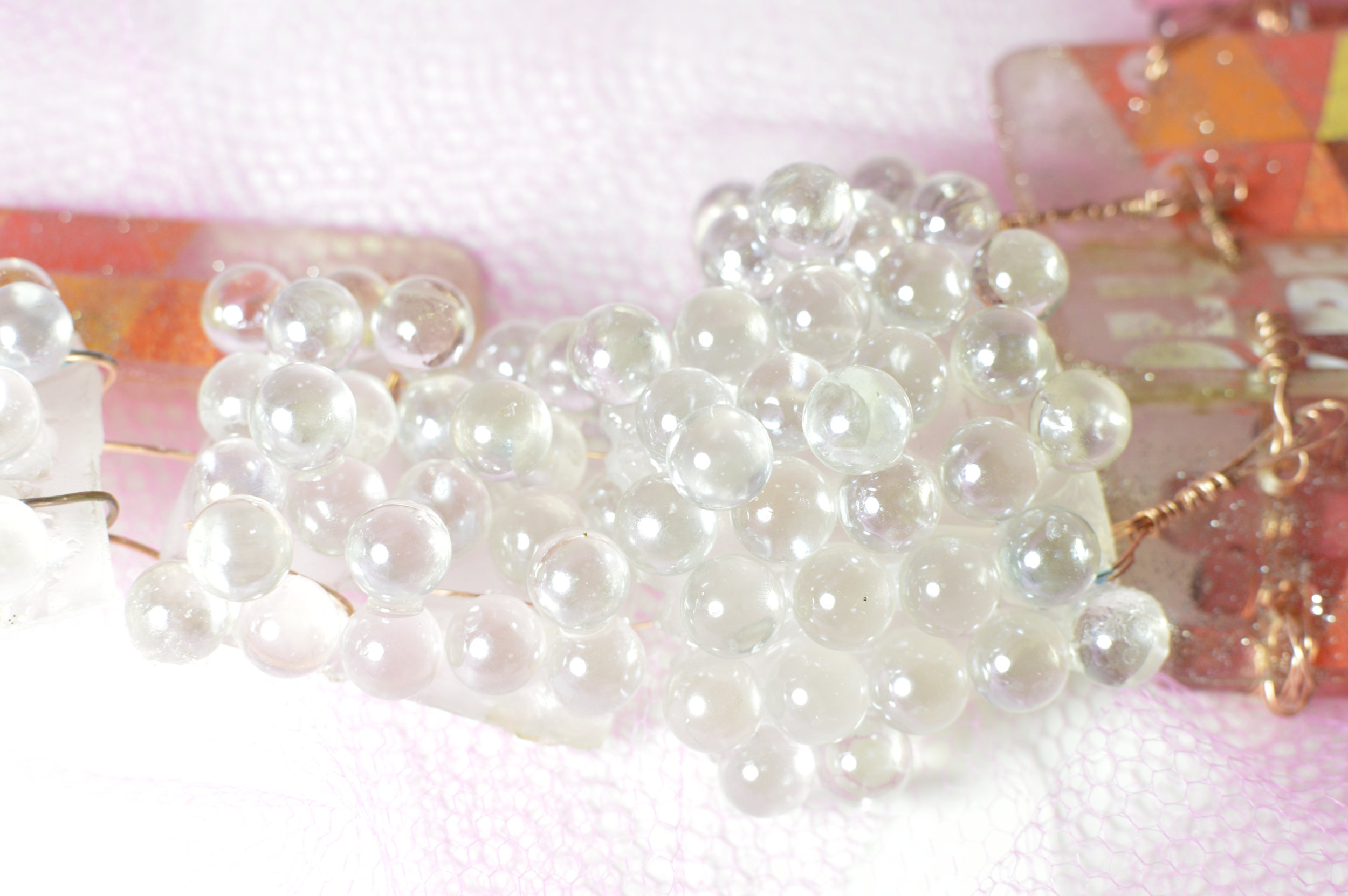 Marbles, Absolut, Copper
Tiara?
Tiara?
After Modigliani's Reclining Nude, 2016
Lily Loses Her Cherry, 2016
Glow, 2019
From a series exploring barriers to touch and intimacy in a society separated by latex, glass and fear.
Mixxxtress By Dommestic Goddess, 2017
What's the trick to baking the most sinfully delicious batch of cookies you can imagine? Whip the eggs until they beg for mercy. Beat the butter until it learns its lesson. Add just a pinch of sugar and you'll have them on their knees begging for more. Glass, Leather, Ball Gag, Spikes, Nipple Clamps, Repurposed Stand Mixer, Glitter
Spread, 2017
Found Dining Table, Hand Dyed Laced Tablecloth, Screen Printed Kiln-Formed-Glass Plates, Found Altered Plates, Lube, Screen Printed Napkins, Cock Rings, Etched Glass BottleSpread is an installation of a dining table set for an elegant evening. All the accoutrements are in place for a civilized meal with refined company. Only upon closer inspection does one perceive that the plate pattern is composed of pornography, the explicitly printed napkins are bound with cock rings, and every detail is in some way obscene. This environment was built specifically for a performance that challenged the viewer to confront the veneers of respectability we put on for the outside world, and more importantly the fact that what we try hardest to hide is only the merest scratch of the surface away.
Deeper Than Skin, 2016 (Front)
Materials: Cast Glass and Mixed MediaDimensions: 8.5"x 8.5"x2"My grandmother, pictured in the imagery of this piece, was an extraordinary woman. Her beauty and vivacity remained untarnished until the day she succumbed to Alzheimer's, but the shell she found herself trapped in near the end of her life did not at all represent who she was inside. This piece embodies the contrast between our physical selves as we age and the ideal of beauty and youth we can never relinquish.
Deeper Than Skin, 2016 (Back)
Materials: Cast Glass and Mixed MediaDimensions: 8.5"x8.5"x2"
Smile, Baby! 2017
"Smile" is an aggressive, glitter-bombing response to the largely unchallenged construct that women should at all costs avoid displaying negative emotion in public. During the riotous process of blowing hot glass into a proportionally-fitted, hand-sewn copper corset, the glass interacts with the copper sensuously, bulging against constraint and turning the metal bright red in attempt to escape its confines. I identify with the uncontrollable, passionate fluidity of glass as a material – its desire to drip, make a mess, make a scene, and generally misbehave. The instruments of feminine torture churning within the shimmering cavity represent my sense of conflict with the responsibility to act like a lady in polite society.
Mixed Messages, 2017 (Detail)
Materials: Hot Sculpted Glass, Leather, Tulle, Spikes, SymbolismRaising girls in our environment of pervasive hypersexual imagery is a daunting task indeed. As a parent, I walk a precarious line between protecting my daughters' innocence and making sure not to stifle the women soon to emerge.
Pure, 2016 (Detail)
Materials: Blown and Sculpted Glass, Mixed MediaDimensions: 14"A fairy tale thicket of thorns protects a single ripe cherry.
Glitter, Copper Glass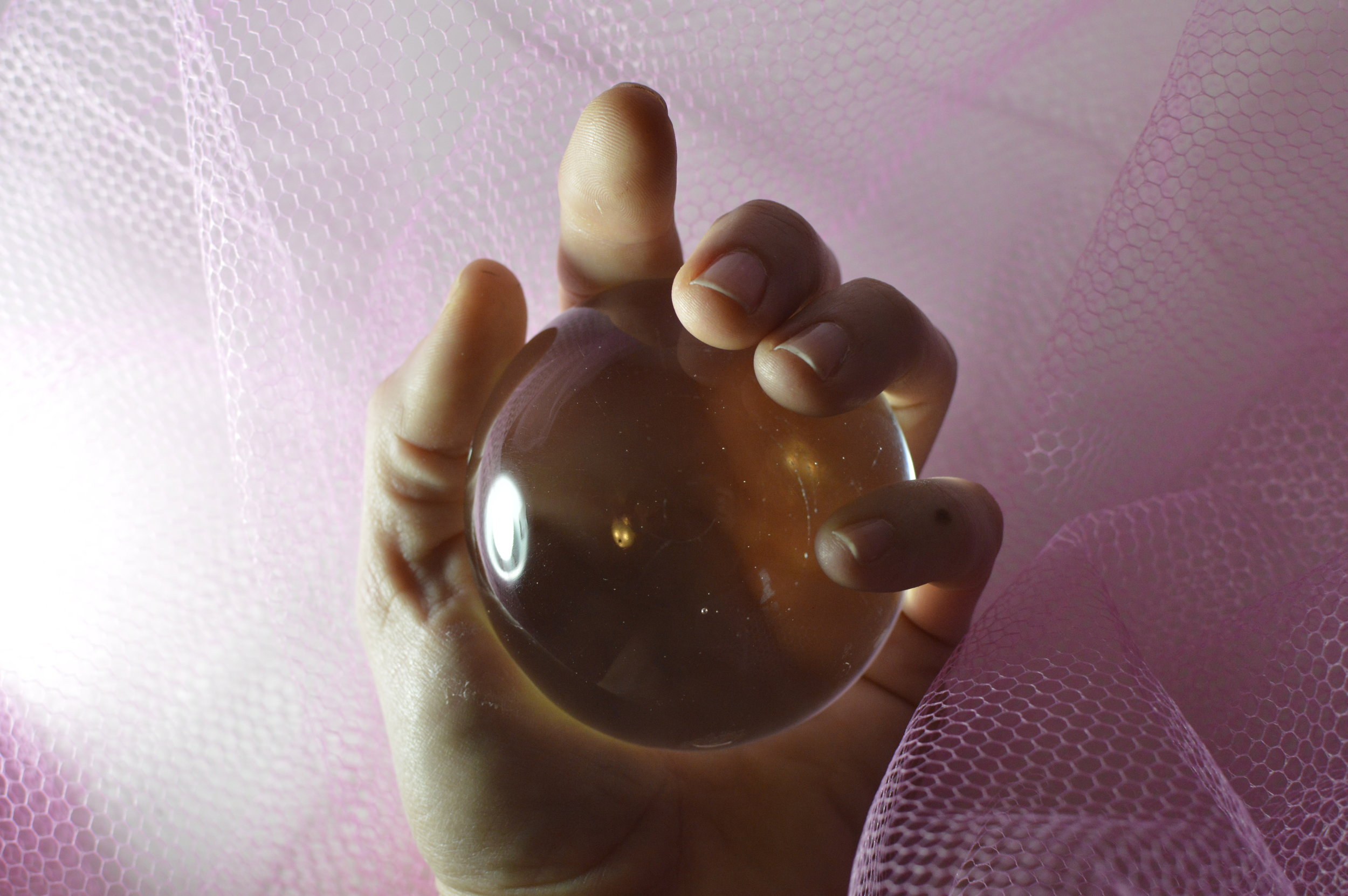 Tulle, Skin, Glass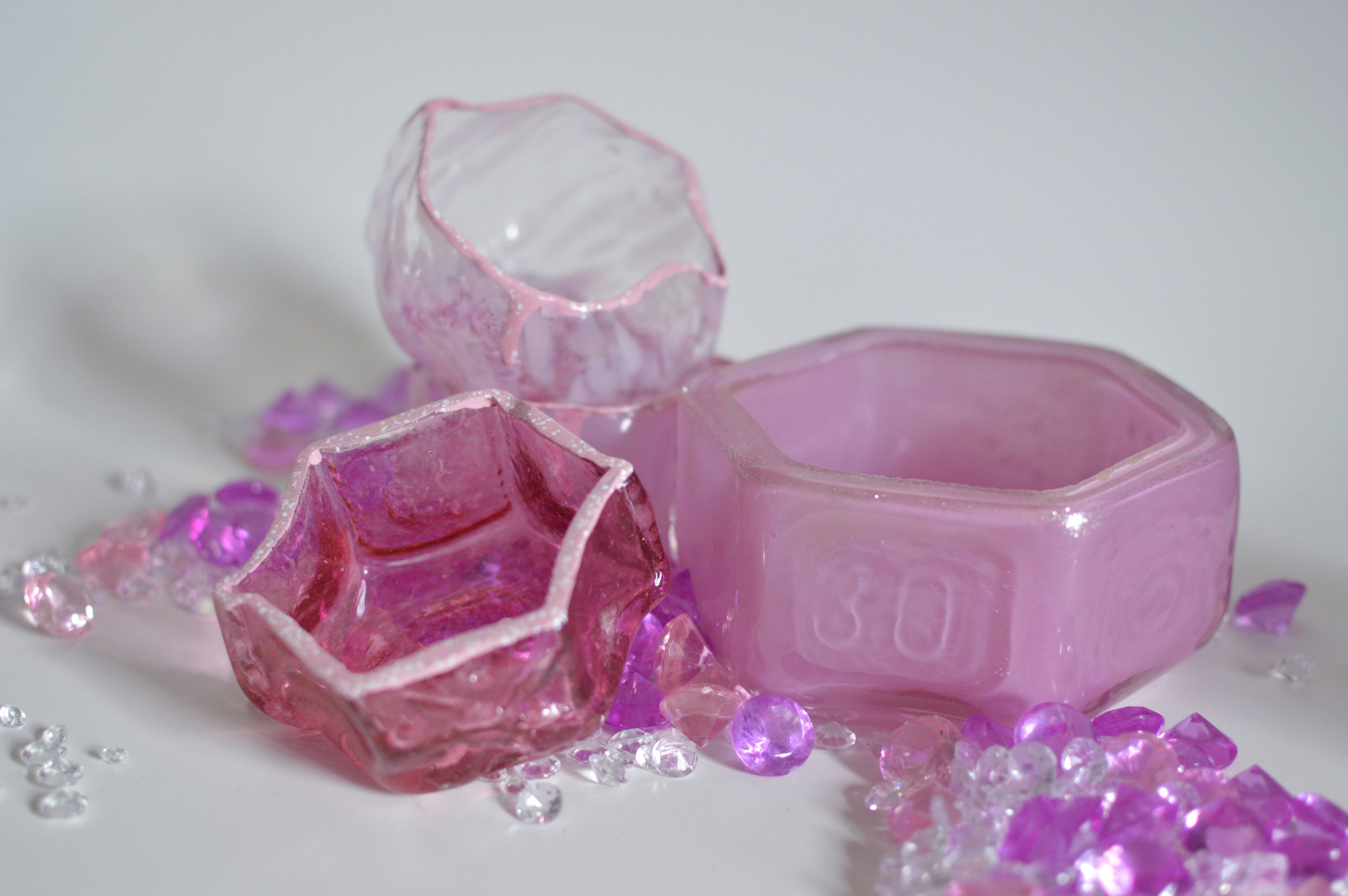 Power Plants
Available at For All Handkind!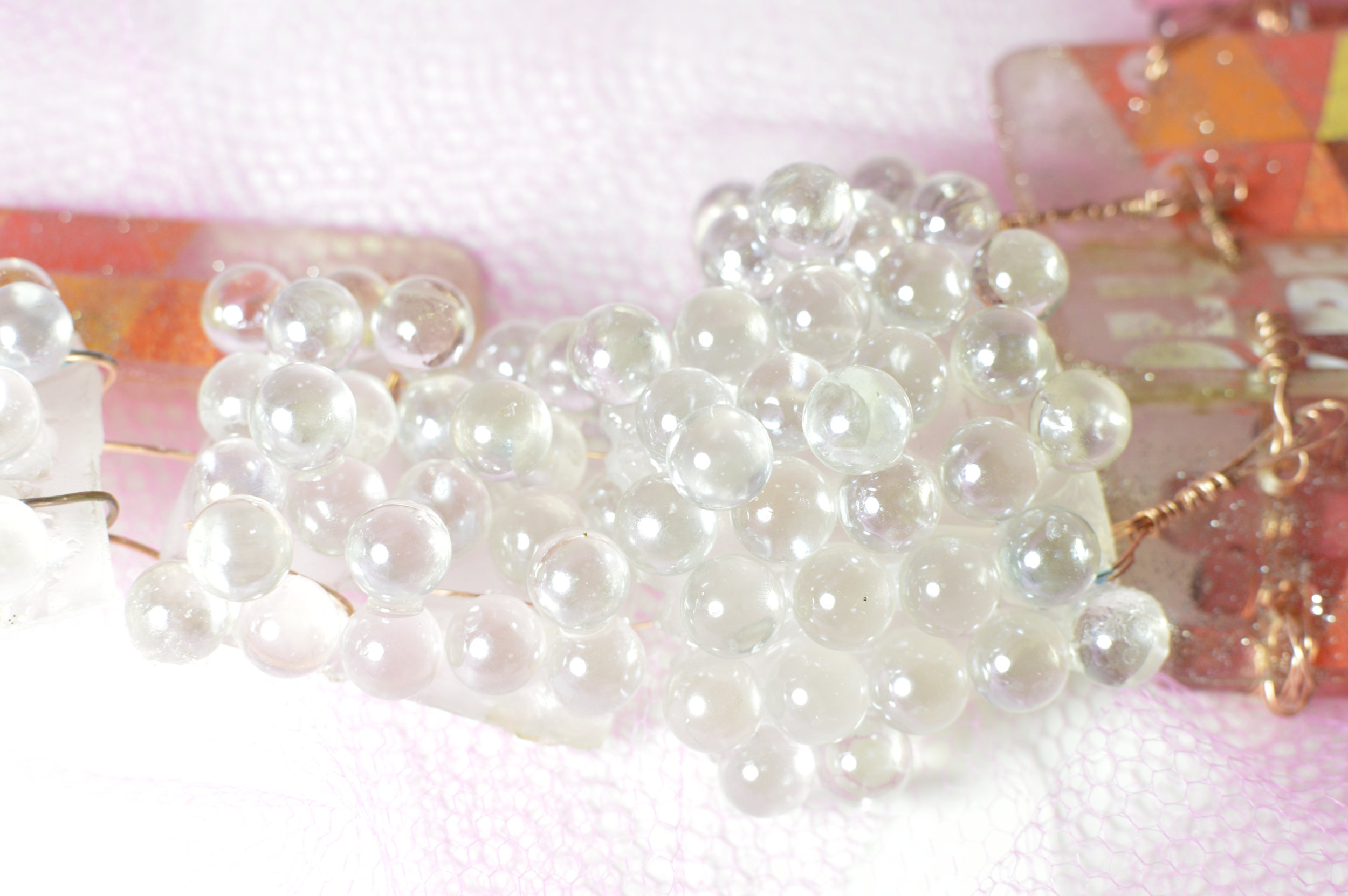 Marbles, Absolut, Copper
Tiara?
Playing with fire, 2016.
After Modigliani's Reclining Nude, 2016
Master Study, Soft Pastel on Paper, 24 x 36
Lily Loses Her Cherry, 2016
Still Life, Oil on Canvas, 8 x 10
1
2
3
4
5
6
7
8
9
10
11
12
13
14
15
16
17
18
·
·
·
·
·
·
·
·
·
·
·
·
·
·
·
·
·
·